VII is one of Emerald Dreams longest-standing communities. Established in June 2005 and named after the seven friends who first formed the guild, VII's aim is still the same today as it was back then, "to
combine continuous raid progression with a strong social community". A guild where you can join an enjoyable raiding team environment with like-minded players who, over time, you will consider friends, and with whom you will clear the latest raid content.
VII boasts an impressive raid schedule with almost zero cancellations. We aren't a hardcore raiding guild. We don't massively ramp up our raiding when new content is released. We raid three nights a week consistently throughout the expansion, and for those players looking for more to do, there are extra raids on Saturdays and Mythic+ farm nights organised.
So if you're looking for a mature, social guild with a relaxed atmosphere but also a place where you can progress and clear end game content, then look no further!
To apply, please use the big button to the left and don't forget to read the "New to VII? Please Read Before Applying" post to find out more about the guild, the structure and loot systems.
Official Raid Days:
Wednesday - 21:00 - 00:00st
Sunday - 21:00 - 00:00st
Monday - 21:00 - 00:00st

Bonus Activities:
Thursday - 21:00 - 00:00st

AP/Gear Farm Mains


Saturday - 21:00 - 00:00st

Alt Raid


Tuesday - 21:00 - 00:00st Mythic+
Progression this Expansion:
Emerald Nightmare: 7/7 Heroic (7/7 Mythic)
Trial of Valor: 3/3 Heroic (3/3 Mythic)
The Nighthold: 10/10 Heroic (10/10 Mythic)
Tomb of Sargeras: 9/9 Heroic (6/9 Mythic)
Antorus, the Burning Throne 11/11 Heroic (8/11 Mythic)

We look forward to hearing from you!
Yowshi, Alfonsen and Shrine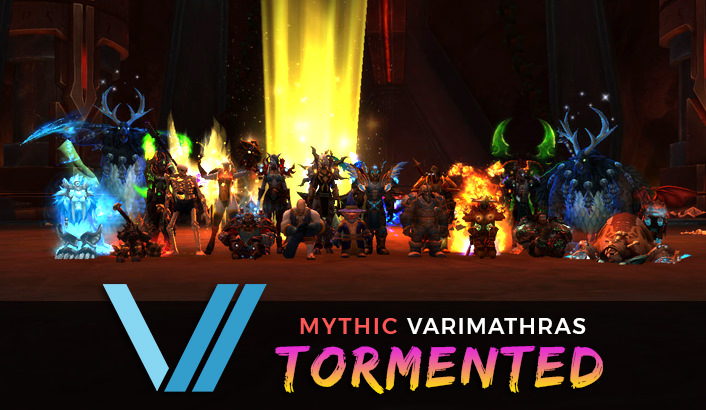 VII's, Legion Line Up!
---
VII'S 12TH BIRTHDAY WEEKEND CELEBRATIONS, 23RD - 24TH JUNE 2017
Thanks to everyone who took part!

Antoran High Command Mythic

The Felhounds of Sargeras Mythic

Eonar the Life-Binder Mythic

Portal Keeper Hasabel Mythic

Antoran High Command Mythic